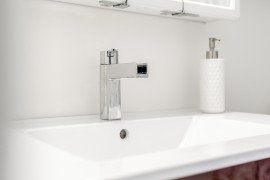 While Covid-19 has essentially taken over all of our lives, we continue to look after our clients, show and list houses, and negotiate offers… in a very different capacity.
We are now working solely from our home offices. Video chats, electronic signatures and plenty of texting, are just about the only things running rampant right now!!
For the first time in my 14 years of real estate, I did a pre-listing consult by video on Monday – and honestly, it worked perfectly.  So there are certainly work-arounds to everything!!  Perhaps not ideal in every situation, but certainly an option we are currently trying to exercise.
For showing requests on our listings, I am asking that the agent ensure that their client is in good health, and have not been out of the country in the last 2 weeks.

We are asking that our sellers turn all of the lights on, and that the showing agent does not turn them off (generally we ask that all lights be turned off by the agent)… we ask that only the immediate buyers and their agent view the home – please leave the extended family right now.

We are also asking that you are inside the property no longer than absolutely necessary.  Tour the home, and then get out.  Reducing possible exposure, and chatting outside instead of in.

Prior to entering, please use hand sanitizer, and we ask that you don't touch anything that is not a necessity.
While I am working with buyers, if I can not do a remote video showing of the property, I am following the same practices we set-up for our showings.  Hand sanitizer, touching as little as possible, and keeping the showing to a compact time period.
Thankfully most of us are now proficient in using electronic software for signatures, so face to face meetings have essentially been halted.
As we navigate through this changed time, know that I am in this with you.  Learning as we go, advising as best as I can, with the info currently available.
Mortgage rates are historically low.  Properties continue to be listed.  Banks, lawyers and the land registry office are still open.
It's still a great time to buy and sell a home, with the proper systems in place to keep you safe.
As always, please reach out for more info!!
Linz